Want to have this awesome Mozilla L10n shirt? It's very easy. Just follow the simple instructions below.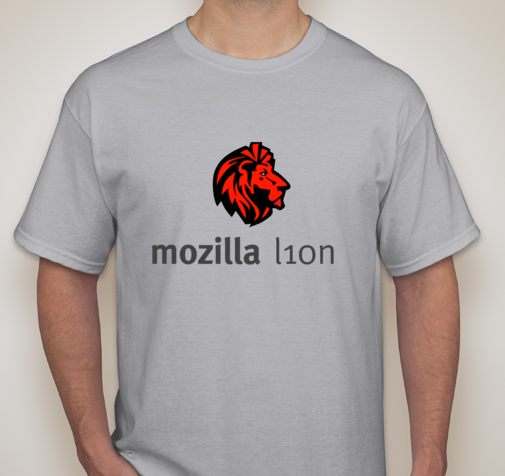 From today until the end of this month (that is 0001H of August 1, 2016), participate in the translation efforts of the Mozilla Philippines Community (MozillaPH), particularly in Tagalog Firefox.

If you're new to L10n, you may follow these steps:
Login (or create an account if you still do not have one) to Pootle.
Click on Firefox 49 (Aurora) — Tagalog (TL).
Choose on any of the following parts of Firefox to translate:

user1
user2
user3
user4

Start translating terms under the chosen Firefox part. As you suggest translation of terms, you earn a point.
Right below each term to be translated are previous suggestions of other localizers. If you think that any of the suggestions is the best translation of that term, you may vote for it by clicking on the check button right next to it.
The Top 3 Tagalog Localizers as determined by the Pootle statistics by end of this month will each receive a Mozilla L10n shirt. That easy.
If you have questions, please feel free to join our Slack [https://mozphl10n.slack.com] — get invite to join the team via [https://mozillaphl10n.herokuapp.com/] or just leave a comment in this blog post. Maraming salamat po!