Trying to beat the odds, Team Mozilla Philippines delivers.
Despite having our initial flight to Cebu City (more than 560 kilometers from Manila), and being stranded at the Domestic Airport for more than 12 hours [see story here], we finally made it to Cebu just in time for Firefox OS App Days!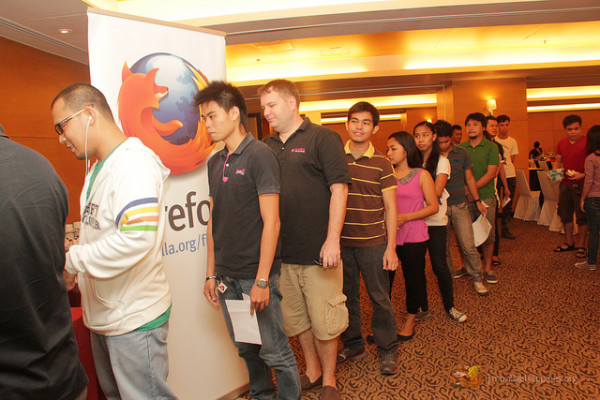 Firefox OS App Days – Cebu Proper
The event was held at Quest Hotel Cebu, near the Ayala Center. Internet connectivity for the event was provided by Globe Labs.
We were somewhat running late (literally as we landed in Cebu an hour before the scheduled start of the event) so I opened the day with a welcome remarks and an introduction of what Mozilla is currently doing in the Philippines.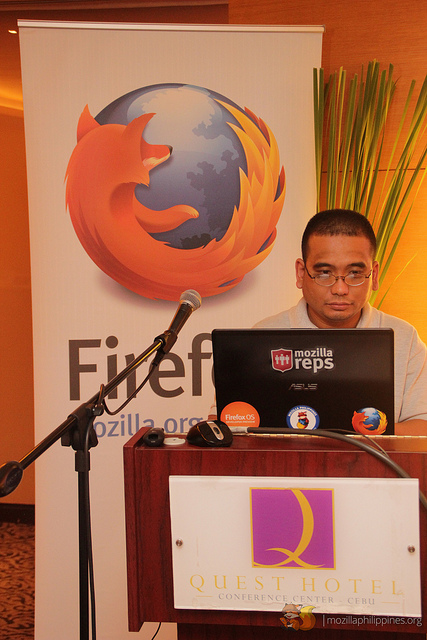 I was followed by Joell Lapitan's presentation on how one can write his/her First Firefox OS App.
Kevin John Ventura gave an overview of what the Firefox Marketplace can offer Developers, citing some of the benefits of having one's apps published here.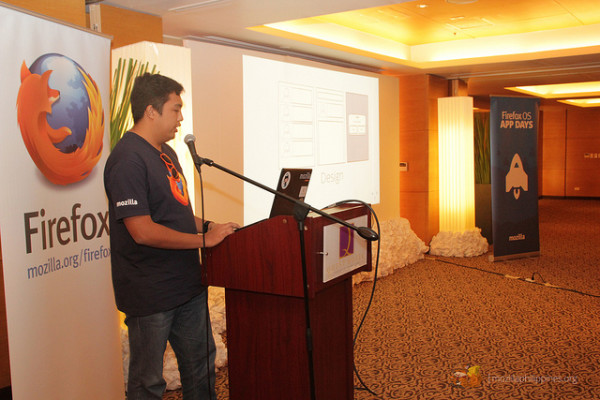 My mentee and fellow Mozilla Rep Aaron Joshua Cajes gave a talk about Firefox OS Internals — one of the geekiest part of the event.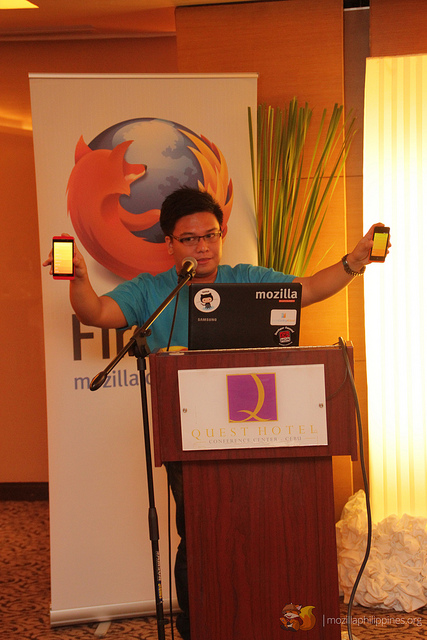 Sumptuous lunch was served to all of the guests. This was followed by a networking session and an apps hacking.
Later in the afternoon, Firefox Student Ambassador Lead for the Philippines Kemuel Joseph Domanog gave an overview of what the FSA Program is all about.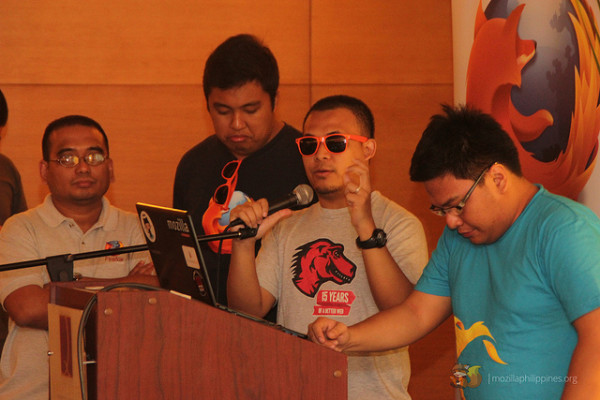 A short talk about Globe Labs was delivered by FSA Joseph Sallao (of FEU Makati).
Too bad that the Cebuano crowd were so shy to present the apps that they presented (they would rather send links for their works to us directly rather than presenting it to all attendees at the event).