After almost a month of weekly MozTours and event invitations, the Mozilla Philippines Community is now all set to another big event set in the province of most of the team members, Firefox OS App Days Laguna! In this event, we teamed up with the student organization UPLB Computer Science Society, sponsored by the UPLB Institute of Computer Science and Globe Labs. It was held last September 21, 2013 at the ICS Mega Hall in the Physical Sciences Building of the University of the Philippines in Los Baños, Laguna.
The event had a good attendance composed mostly of students from the Laguna province. Roughly 100 participants were present at the event we just have to adjust our logistics!
UPLB COSS President Joyce Alano opened the event by inspiring the participants to partake in the organization's mission to advance the use of technology.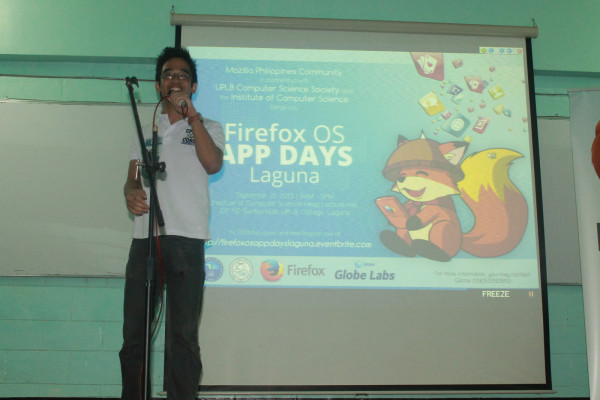 First talk was an introduction to the Mozilla Philippines Community led by our Community Manager, Jun Barrun who discussed Mozilla's mission, projects, programs and a brief history of the Philippine community.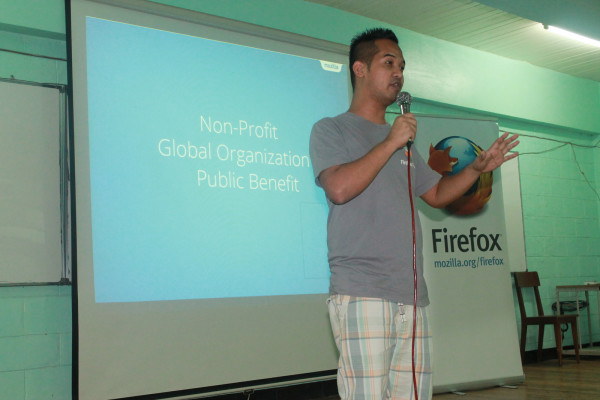 It was followed with an introduction to Firefox OS and how you can Start Creating Your First App by Joell Lapitan.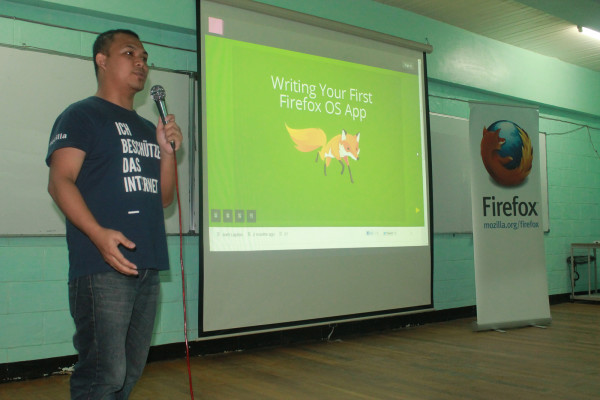 After a short break for the raffle, Kevin Ventura talked about the Firefox Marketplace, which was followed by Aaron Cajes who talked about Firefox OS Internals.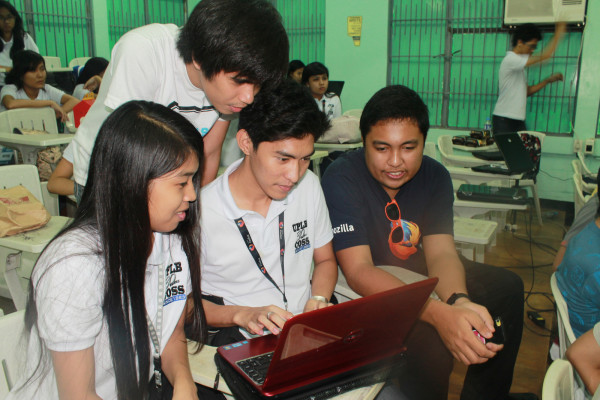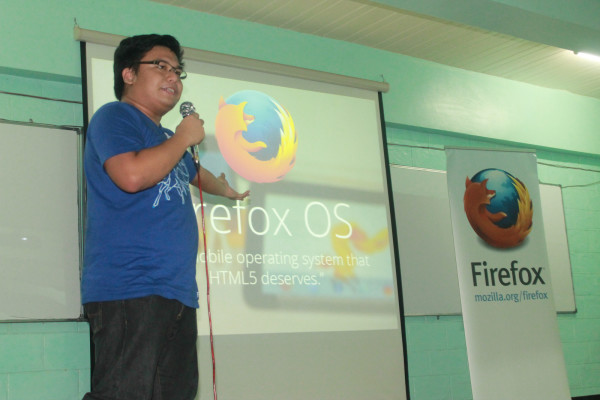 Everyone had lunch first before proceeding to the Apps Hacking where the Mozilla PHL team roamed around to help the participants.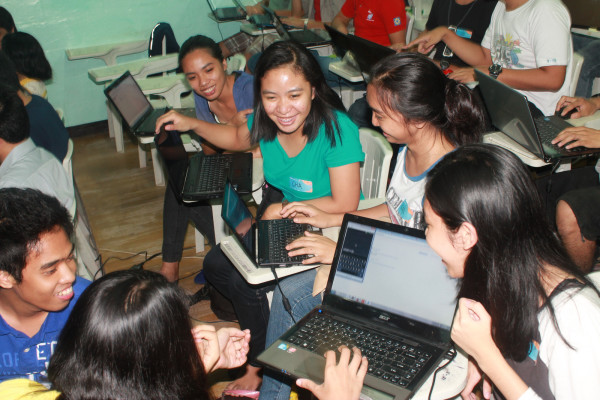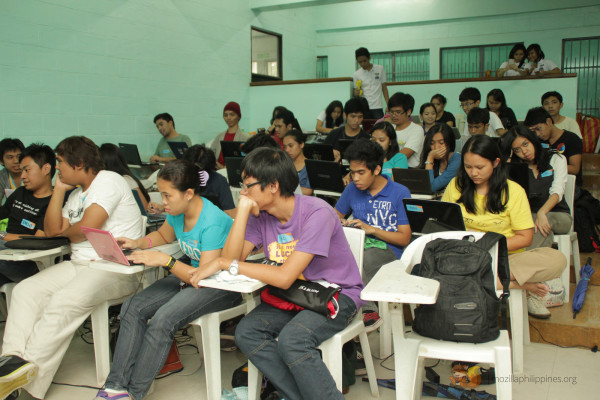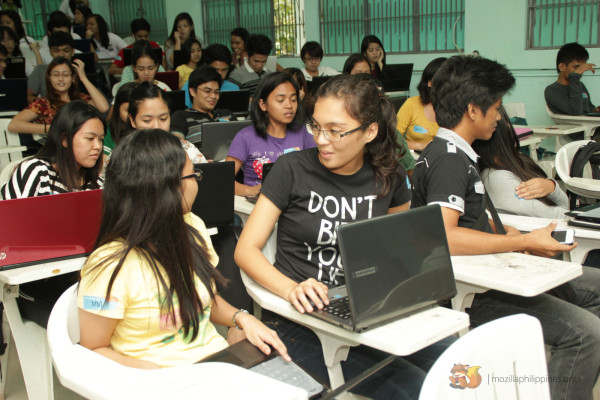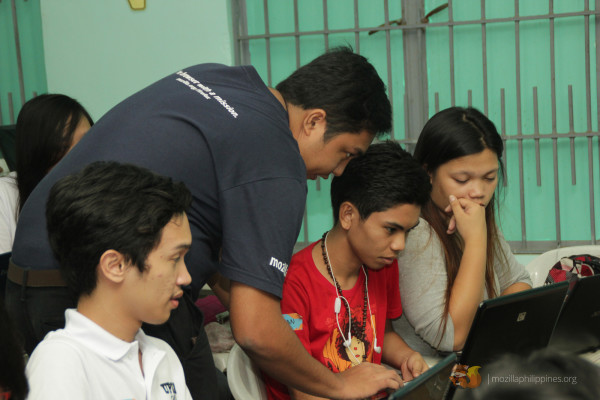 With the Mozilla Reps are the Firefox Student Ambassadors assisting the participants in the workshop.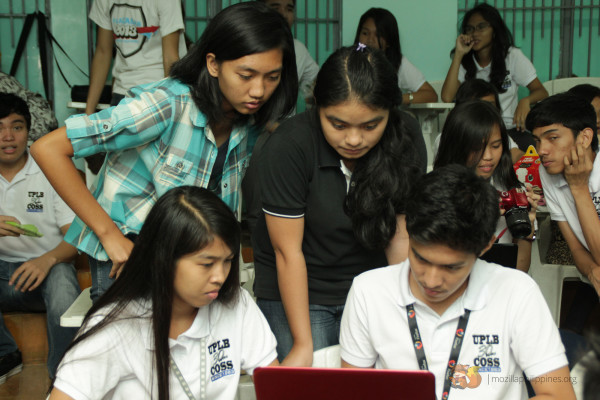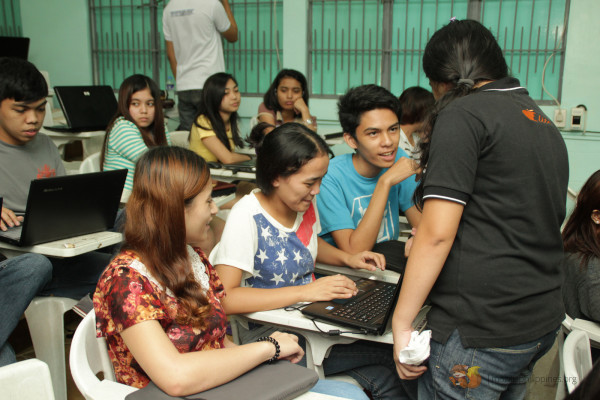 FEU-Makati FSA and Globe Labs intern Erika Gatmaitan talked about Globe Labs and gave prizes to some participants. Thank you for sponsoring the event, Globe Labs!
After 2 hours, we challenged the participants to present their apps and 11 brave souls did! Here are some of the presenters for that day:
The judges had a hard time picking the winners! The judges picked 4 winners from the presenters.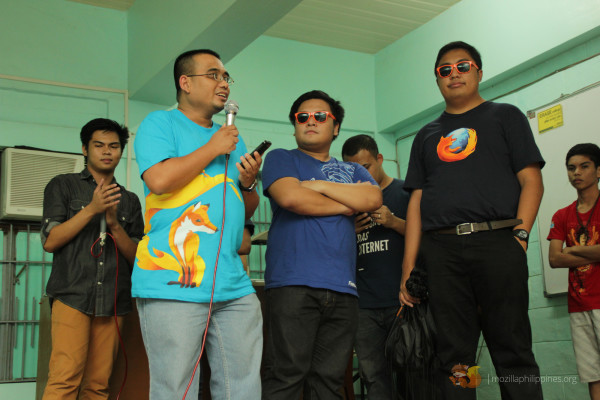 Winners received goodie bags but no one will go home without any loot!
Firefox OS App Days Laguna was a HUGE success! Great crowd, great organizing team, great apps and great topic! The Mozilla PH team just can't help dancing out of joy afterwards.
Thank you to everyone who attended and see you soon on our next events!