Parse error
: syntax error, unexpected 'GoogleAnalyticsObject' (T_STRING) in
/home/mozillap/public_html/wp-content/plugins/promote-mdn/promote-mdn.php(171) : runtime-created function
on line
1
Warning
: preg_replace_callback(): Requires argument 2, '', to be a valid callback in
/home/mozillap/public_html/wp-content/plugins/promote-mdn/promote-mdn.php
on line
171
Parse error
: syntax error, unexpected 'GoogleAnalyticsObject' (T_STRING) in
/home/mozillap/public_html/wp-content/plugins/promote-mdn/promote-mdn.php(171) : runtime-created function
on line
1
Warning
: preg_replace_callback(): Requires argument 2, '', to be a valid callback in
/home/mozillap/public_html/wp-content/plugins/promote-mdn/promote-mdn.php
on line
171
Parse error
: syntax error, unexpected 'GoogleAnalyticsObject' (T_STRING) in
/home/mozillap/public_html/wp-content/plugins/promote-mdn/promote-mdn.php(171) : runtime-created function
on line
1
Warning
: preg_replace_callback(): Requires argument 2, '', to be a valid callback in
/home/mozillap/public_html/wp-content/plugins/promote-mdn/promote-mdn.php
on line
171
Parse error
: syntax error, unexpected 'GoogleAnalyticsObject' (T_STRING) in
/home/mozillap/public_html/wp-content/plugins/promote-mdn/promote-mdn.php(171) : runtime-created function
on line
1
Warning
: preg_replace_callback(): Requires argument 2, '', to be a valid callback in
/home/mozillap/public_html/wp-content/plugins/promote-mdn/promote-mdn.php
on line
171
Parse error
: syntax error, unexpected 'GoogleAnalyticsObject' (T_STRING) in
/home/mozillap/public_html/wp-content/plugins/promote-mdn/promote-mdn.php(171) : runtime-created function
on line
1
Warning
: preg_replace_callback(): Requires argument 2, '', to be a valid callback in
/home/mozillap/public_html/wp-content/plugins/promote-mdn/promote-mdn.php
on line
171
Earlier today, Team Mozilla Philippines Community participated in the Global Reciprocal Colleges (GRC) IT Week 2013 celebration at their campus in Caloocan City. It is best to note that most of the GRC students are scholars. The event was organized by our Phil-IT.org friends.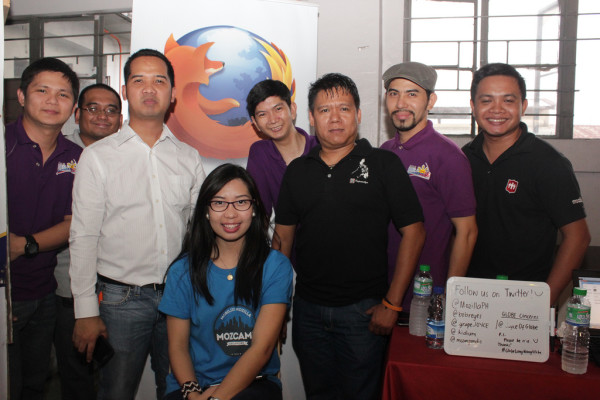 The event started with a series of plenary talks from different organizations and vendors. I represented the Mozilla Philippines Community with The New Web Challenge & Firefox OS talk.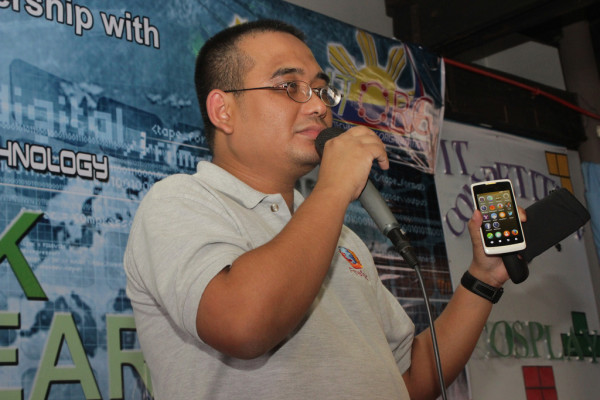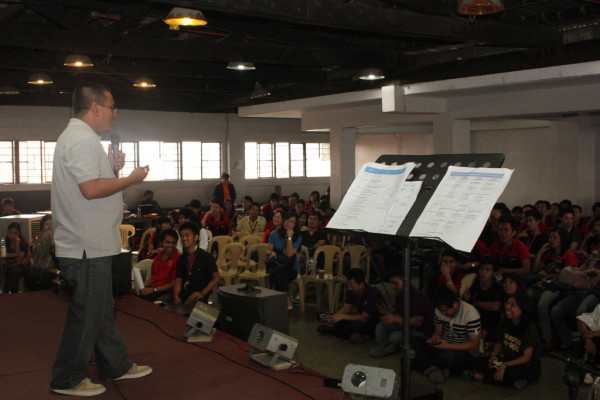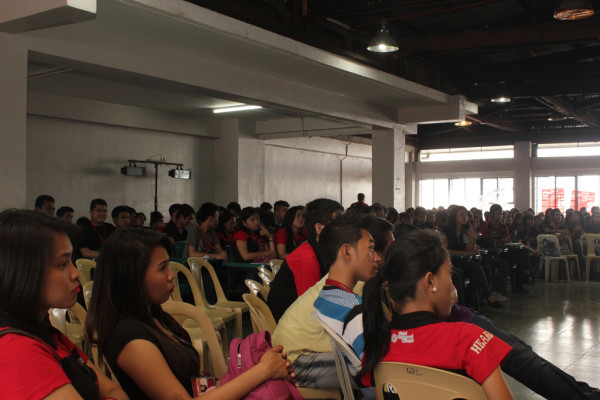 Together with the support of our very able Student Reps, a Mozilla booth was at hand to help students with their Firefox-related and questions, as well as inquiries related to the Mozilla Student Reps Program. There was also a newsletter signup drive conducted all throughout the day (we got near 300 sign-ups after the event).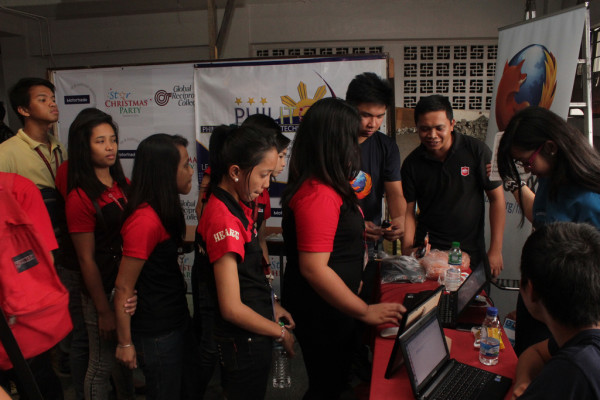 From the list of students who visited the Mozilla Philippines booth, we raffled off some Mozilla Firefox shirts.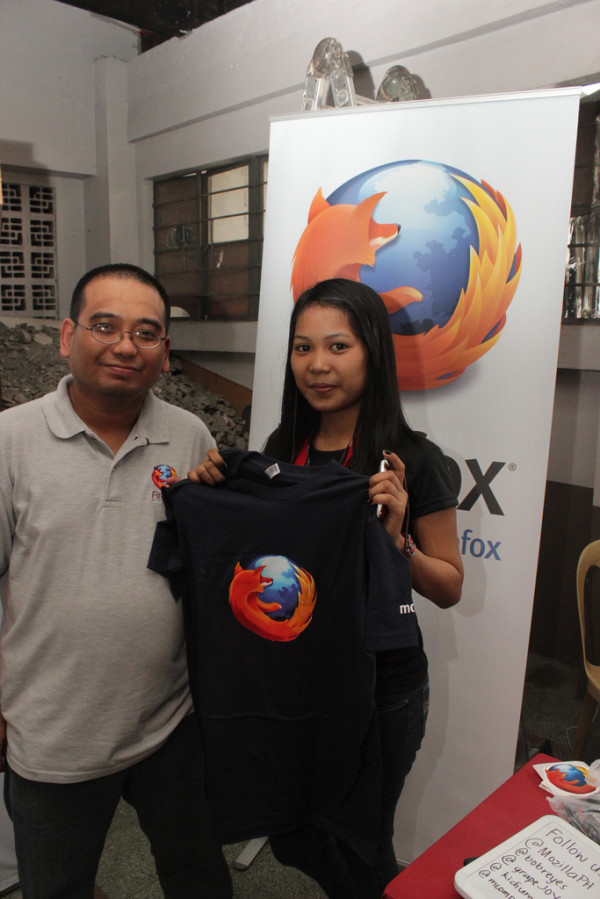 After lunch, Community Manager Eusebio "Jun" Barrun, Jr. gave an overview of what are the activities of Mozilla in the country during a breakout session at the GRC Computer Laboratory (the session was jampacked!). He also shared the different ways one can contribute to the project.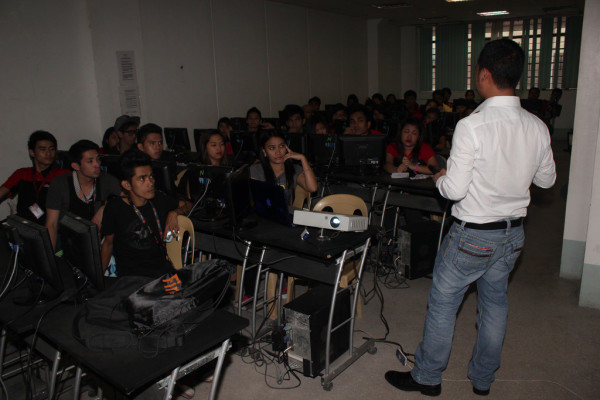 You may view the event's entire Flickr photo set here (all photos taken by Kim). Thanks to our Student Reps John Ralf, Robert John, Shalom and Nikko, plus fellow Mozilla Reps Kim, Joyce, Chor, and Jun for being part of this event!