To celebrate with the world on this season of webmaking, the Mozilla Philippines Community organized a Maker Party in the Manila University District (U-Belt). It was originally set on August 21st, a national holiday in the middle of the week where students are expected to just curl up in their dorm beds. However, a typhoon hit Manila and it was moved on the next national holiday, August 26th.
Being in the center of the university district, the attendees were all students and we started with the explanation of the Mozilla and the Philippine community followed by an introduction to Webmaker.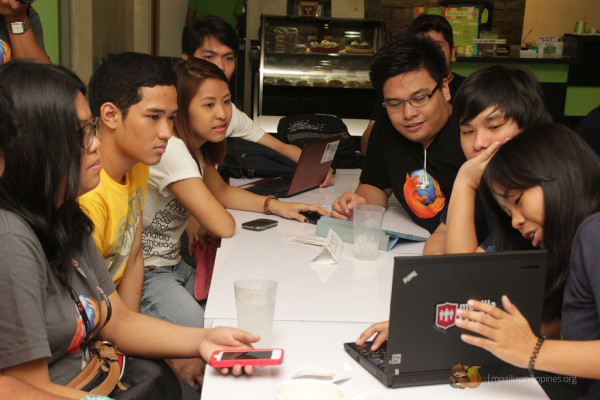 Our challenge for this Maker Party was a simple page showing your school pride! We have students from the University of Santo Tomas and University of the East present on the event. Tigers and warriors!
The MozPH team then judged their works and chose a winner.
It was a fun and productive afternoon of webmaking! Despite the ongoing rally nearby and the gloomy weather, Maker Party U-belt is successful in introducing Webmaker tools for student use and how they can help in creating a generation of webmakers!