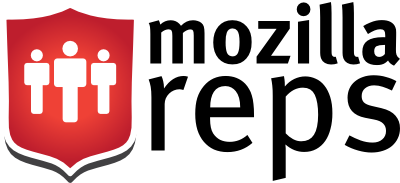 After the launch of the new Mozilla Firefox, it's a good time to be a bigger part of the Mozilla universe.
Mozilla recently launched the Mozilla Reps program, a program designed to make it easy for passionate Mozillians, all over the world, to organize/attend Mozilla events and activities, to document and share your these activities with the broader community and of course, to inspire new contributors to join the project.
A wide range of new simple tools have been specifically designed for the program to make it very easy to:
request sponsorship and cool swag for local events
educate yourself on ways to represent Mozilla on your region
make your events discoverable through your personal member page and a dynamic Mozilla Rep events calendar
find and collaborate with other Mozilla Reps nearby
meet and work more closely with Mozilla teams across the entire project
While the Mozilla Reps program is open to all, becoming a Mozilla Rep involves a short application process to make sure those interested are motivated and ready to take on a leadership role within the Mozilla community.
If you feel up to the challenge and ready to take your participation in the Mozilla project to the next level, apply today to become a Mozilla Rep!
The process involves 3 simple steps:
Step 1: Fill out and submit the MozillaReps application form. A member of the Mozilla Reps advisory council will be in touch within 24 hours.
Step 2: If your application is approved, you'll be invited to be interviewed by a member of the advisory council over IRC or IM that same week. The interview lasts about 15 minutes and you will be asked some simple questions about yourself, your experience contributing  to the Mozilla project and, of course, your motivation for becoming a  Mozilla Rep.
Step 3: If you are accepted after the interview, your Mozilla Rep mentor who will get you started and get you familiar with the tools at your disposal to start organizing events, requesting  budgets, swag, etc.
In the Philippines, this would be a great way to continue the great starts of new communities, such as Cagayan De Oro, Cebu, and Bukidnon. The Mozilla Reps program means that anyone can now officially have Mozilla events in their local community.
So what are you waiting for? Dive deeper into the Mozilla project and apply today!