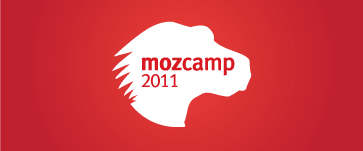 Mozilla Philippines attended the Mozilla Asia Camp 2011 at Kuala Lumpur, Malaysia last November 18-21, 2010. Mozilla Asia Camp is a gathering of the most active contributors of the Mozilla Asia community, and was the first Mozilla Camp held in the region. The event lasted only two days, but it was such an intense weekend of presentations, discussions, brainstorms, workshops, hackathons, BOF, impromptu gatherings centered around the Mozilla projects, with a special focus on Asia.
The Philippine delegation was led by Eusebio "Jun" Barrun, our local Community Manager. He was accompanied by Joell Lapitan, Allan Caeg, Robert DC Reyes, Juned Sunido and Renren Gabas.
"We expect to meet new friends, as well as HQ guys," Jun said. "We want to network with our Mozillians and learn new things about Mozilla."
Joell added, "My most unforgettable moment was the sharing with Mitchell Baker during one of the breakout sessions when we were asked about how we became part of Mozilla."
Some fellow kababayans who were part of Mozilla were also there, notably Grace Jimenez and William Quiviger. Will previously visited the Philippines for a meet-up at the UP Ayala TechnoHub last August.
The delegation was most impressed with the new "Boot2Gecko" technology where a phone was demo'd to use HTML5 technologies. In addition, the Mozilla Developer Network (MDN) was also introduced as an authoritative replacement for the W3Schools site. MDN is an online resource where developers can find tutorials and references about web technologies.
Other technologies and programs that were highlighted included the Web Forward initiative, Test Drivers program, and the Aurora and Beta Tester programs.
As the delegates returned from the Mozilla Asia Camp, some of them have already programs in mind for 2012. "For me, it will be about localization, developers and a solid action for recruitment," Jun concludes.