Mabuhay Mozillians!
Two years ago, the Mozilla Philippines Community's very first Community Manager Regnard Raquedan appointed Mozilla Rep Eusebio "Jun" Barrun, Jr. to be his worthy successor.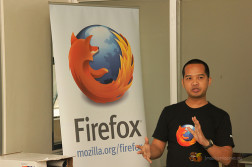 During the term of Jun as the Community Manager, MozillaPH grew exponentially; we covered thousands of kilometers conducting MozTours; attended roadshows co-organized with other tech groups; staged Firefox OS apps development workshops among other things, making our team very busy for the past two years. It is also under Jun's term as the Community Manager where the local community received exposure on mainstream media in which we were able to promote the endeavors of Mozilla locally.
As part of the Community's thrust to have a dynamic and ever-growing team of Mozillians, the leadership of MozillaPH exercised a democratic way of choosing the successor to Jun by means of 'viva voce'.
I am proud and happy to announce the election of my Reps Mentee (and fellow Mozilla Reps Mentor), Faye Tandog as the next Mozilla Philippines Community Manager effective June 30, 2014.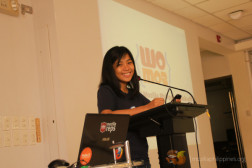 Faye is the very first female Mozilla Rep in the Philippines.
Starting Faye's term, the Mozilla Philippines Community Manager will have a fixed term of 24 months from the date he/she assumes the position.
Jun will continue to be part of the MozillaPH leadership as a Reps Mentor.
Join me in thanking Jun for his selflessness and dedication being the MozillaPH Community Manager since 2011 and congratulating Faye on her appointment as the next MozillaPH Community Manager.