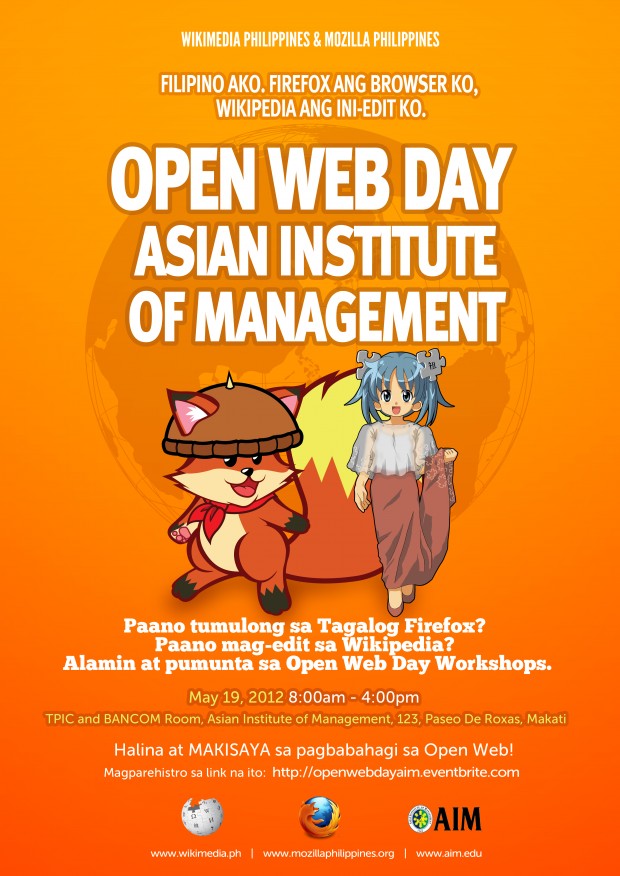 Join us on the 3rd Open Web Day at Asian Institute of Management with the guys from the Computer Professionals Union for a whole day event of open source activities. To know more about the Open Web Day check out the wiki made by Wikimedia Philippines.
Filipino ako. Firefox ang browser ko, Wikipedia ang ini-edit ko.
Paano tumulong sa Tagalog Firefox? Paano mag-edit sa Wikipedia?
Alamin at pumunta sa Open Web Day Workshops.
Halina at MAKISAYA sa pagbabahagi sa Open Web!
TPIC and BANCOM Room, Asian Institute of Management, 123, Paseo De Roxas, Makati
Sign up here and see you there!