Team Mozilla Philippines, in cooperation with Tomasino Web and Wikimedia Philippines staged the very first Open Web Day at the oldest university in Asia: the Royal and Pontifical University of Sto. Tomas.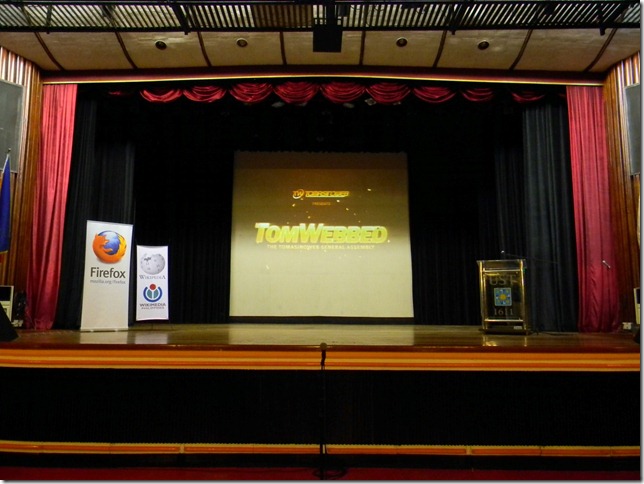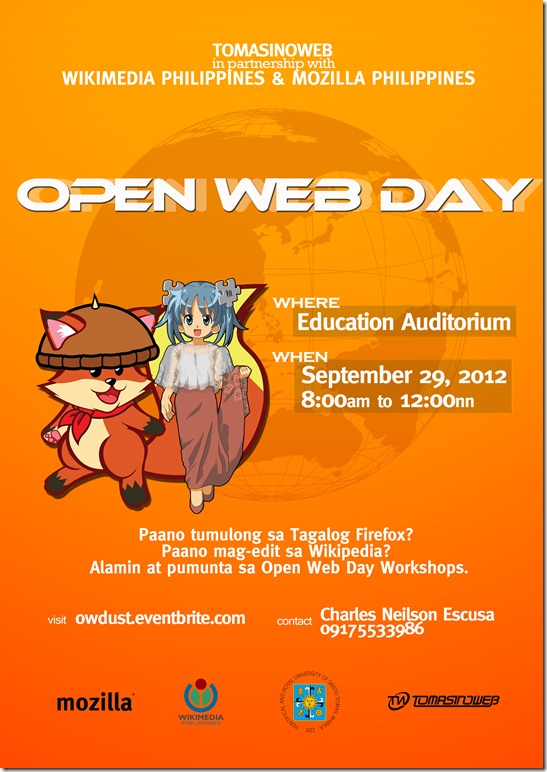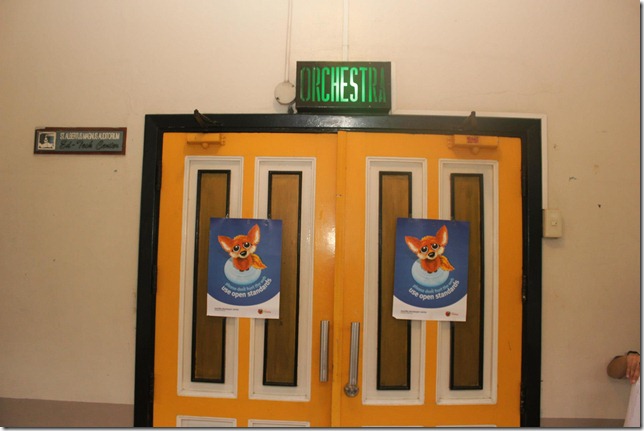 The half-day event venue was held at the St. Albertus Magnus Auditorium (Ed-Tech Center) earlier today. Attended by a couple of UST students and some friends of TomWeb.
Jojit Ballesteros of Wikimedia Philippines gave a talk on what Wikimedia (the power behind the world's biggest encyclopedia) is and how one can create WikiPedia articles.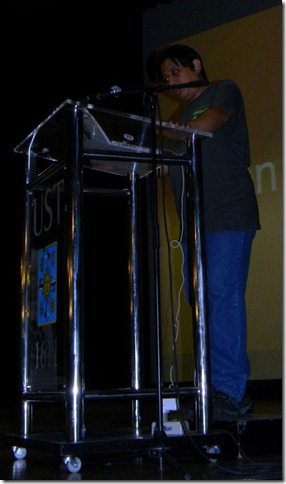 On behalf of Team Mozilla Philippines, I delivered a talk about what Mozilla is currently doing; the New Web Challenge; and Firefox OS.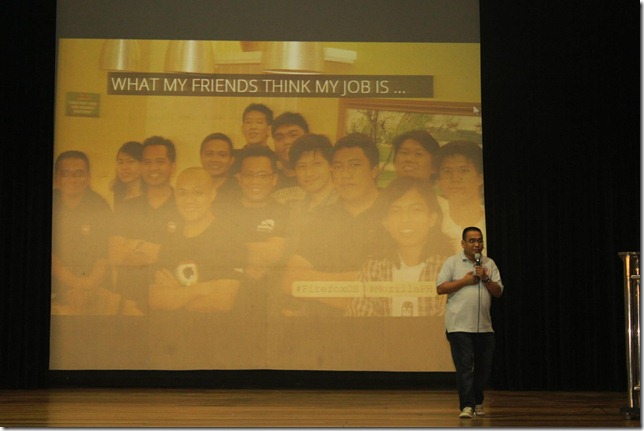 Am I small or is the screen really big?!
We had lots of items to raffle off during the event, thanks to Globe Labs: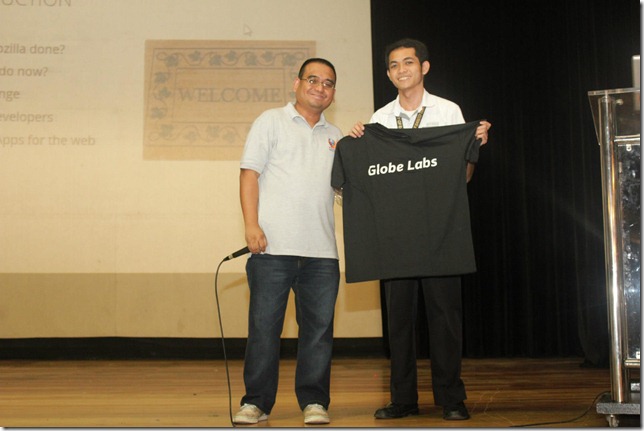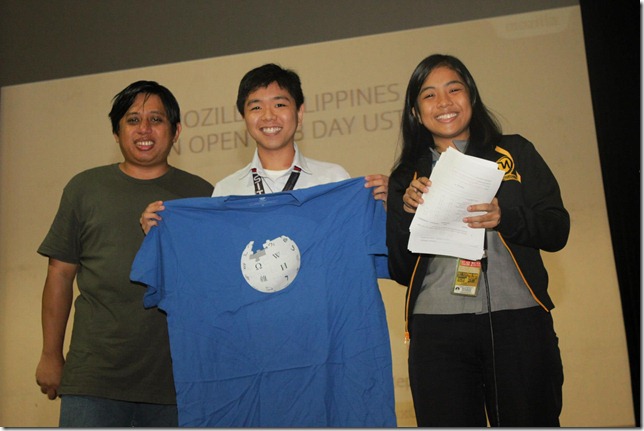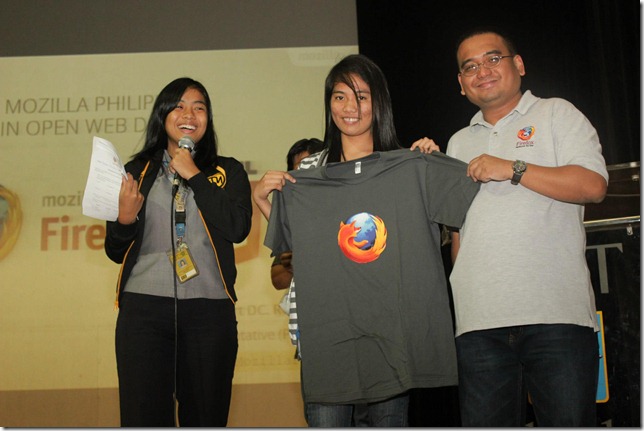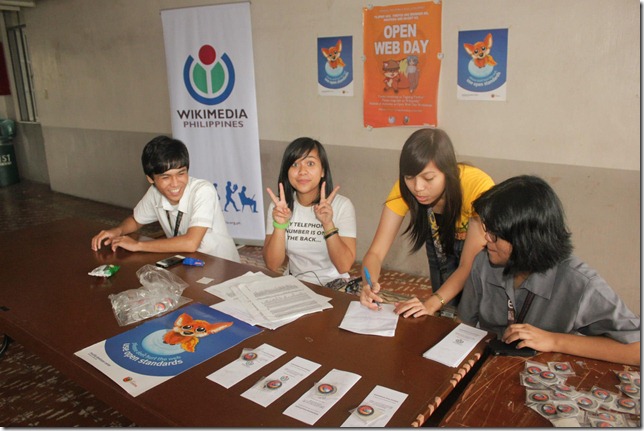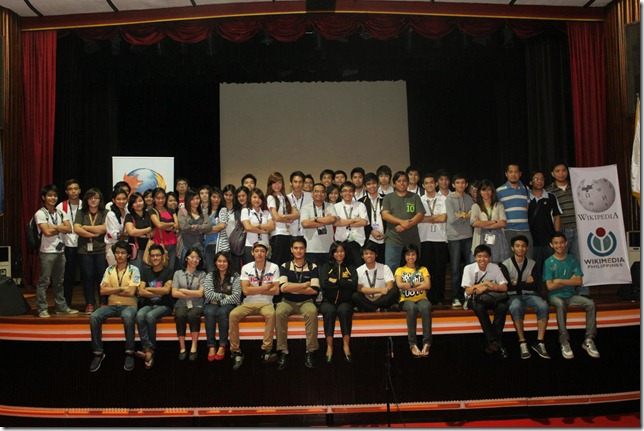 Attendees striking the "Mozilla pose" – we're proud!
Some of the attendees asked for a group pic be taken with me! Kewlness!
Thanks to the awesome Mozilla Philippines crew members Faye, Kemuel (some of the photos above are from him!), and Jay for the support during today's Open Web Day! To everyone at Tomweb, Wikimedia Philippines, and Globe Labs, who were part of this successful event, you are all awesome!