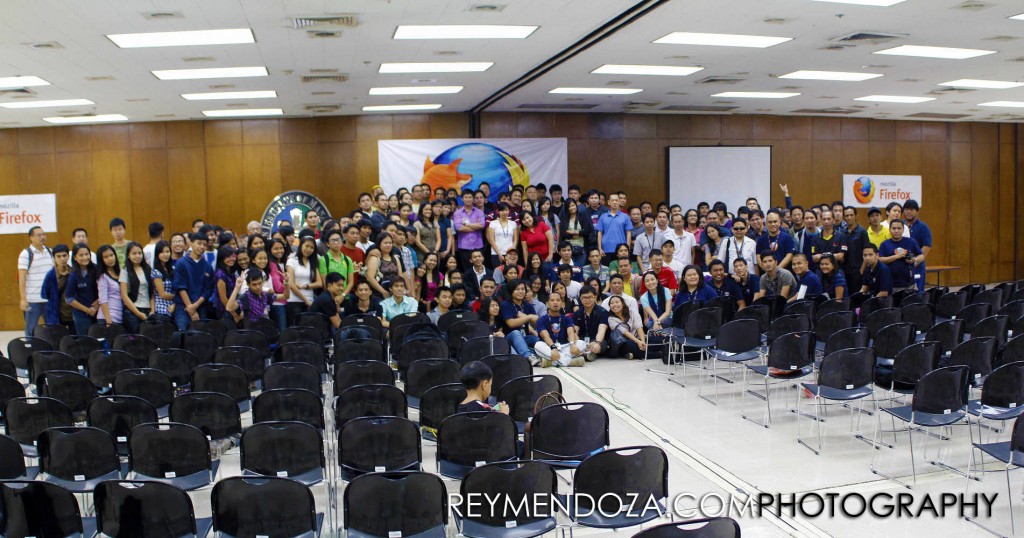 It's a little late, but I'd like to recognize the awesome folks who made the Mozilla Firefox 4 launch held at the Asian Institute of Management last April 16, 2011 a big community success.
The volunteers from the Mozilla Philippines Community:
Jun Barrun
Joell Lapitan
Allan Caeg
Juned Sonido
Winston Almendras
Theiss Trono
Rubie Casana
Aaron Cajes
Ren-Ren Gabas
Kevin John Ventura
Kemuel Joseph Domanog
Daryl Louie Abulencia
Theresa Alvarez
Lee Agosila
Rolan Ruanto
Angelica Candano
Special thanks to:
Our speakers: Gen Kanai, Sid Stamm, Joey Alarilla, Michelle Santos
Our sponsors: AIM, Globe Labs, and Yahoo! Philippines
Martin Jimenez, the creator of the Mozilla Philippines' official mascot
The Asia Society – Philippines for their additional support
Rey Mendoza for help in photo coverage
Bryan Villamor for photography
The media folks and bloggers who attended and covered the event
Mozilla Firefox 5 is just around the corner and I'm sure its launch will be equally awesome with the help of the volunteers and supporters.
—
If you're interested in helping out in future events,  please join the mailing list. Calls for volunteers are usually done there. 😀