Parse error
: syntax error, unexpected 'GoogleAnalyticsObject' (T_STRING) in
/home/mozillap/public_html/wp-content/plugins/promote-mdn/promote-mdn.php(171) : runtime-created function
on line
1
Warning
: preg_replace_callback(): Requires argument 2, '', to be a valid callback in
/home/mozillap/public_html/wp-content/plugins/promote-mdn/promote-mdn.php
on line
171
Parse error
: syntax error, unexpected 'GoogleAnalyticsObject' (T_STRING) in
/home/mozillap/public_html/wp-content/plugins/promote-mdn/promote-mdn.php(171) : runtime-created function
on line
1
Warning
: preg_replace_callback(): Requires argument 2, '', to be a valid callback in
/home/mozillap/public_html/wp-content/plugins/promote-mdn/promote-mdn.php
on line
171
Parse error
: syntax error, unexpected 'GoogleAnalyticsObject' (T_STRING) in
/home/mozillap/public_html/wp-content/plugins/promote-mdn/promote-mdn.php(171) : runtime-created function
on line
1
Warning
: preg_replace_callback(): Requires argument 2, '', to be a valid callback in
/home/mozillap/public_html/wp-content/plugins/promote-mdn/promote-mdn.php
on line
171
Parse error
: syntax error, unexpected 'GoogleAnalyticsObject' (T_STRING) in
/home/mozillap/public_html/wp-content/plugins/promote-mdn/promote-mdn.php(171) : runtime-created function
on line
1
Warning
: preg_replace_callback(): Requires argument 2, '', to be a valid callback in
/home/mozillap/public_html/wp-content/plugins/promote-mdn/promote-mdn.php
on line
171
Parse error
: syntax error, unexpected 'GoogleAnalyticsObject' (T_STRING) in
/home/mozillap/public_html/wp-content/plugins/promote-mdn/promote-mdn.php(171) : runtime-created function
on line
1
Warning
: preg_replace_callback(): Requires argument 2, '', to be a valid callback in
/home/mozillap/public_html/wp-content/plugins/promote-mdn/promote-mdn.php
on line
171

The Mozilla Philippines Community has just received the Philippines' very first Boot to Gecko (B2G) device over the weekend. Boot to Gecko (B2G) is created based on the belief of Mozilla that the web can displace proprietary, single-vendor stacks for application development. B2G's goal is to build a complete, standalone operating system for the open web. Web Developers will find it easy to write applications for B2G, as it is written entirely on HTML5, CSS3, and JavaScript. As of this writing, it still needs work on the following areas:
New web APIs

Privilege model

Booting

Applications
B2G has been tested on the Samsung Galaxy S II and Nexus S. You may ask, why only these two (02) devices? Well, these are the type of devices that are commercially available for the Mozilla B2G team to test and play with. The Mozilla Philippines Community has a Nexus S B2G device.
Samsung Nexus S i9023 device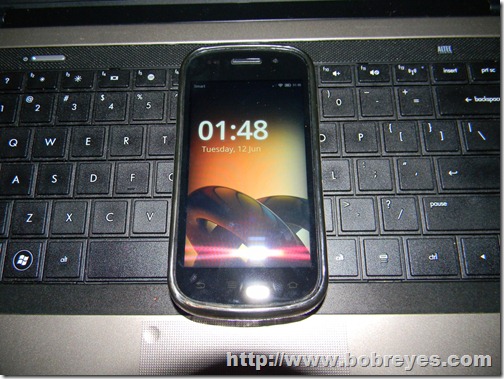 The B2G Lock Screen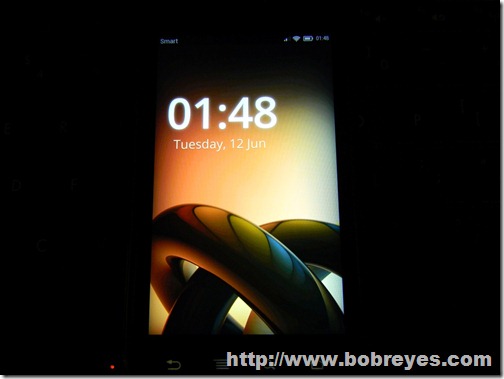 The B2G Home Screens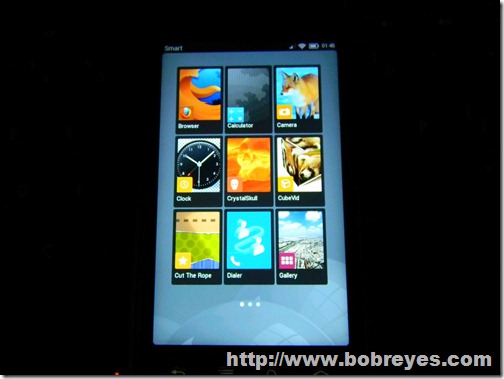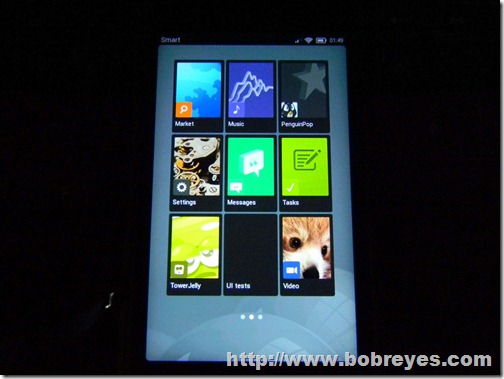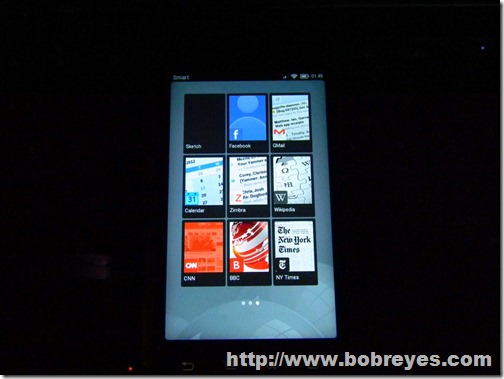 Phone Dialer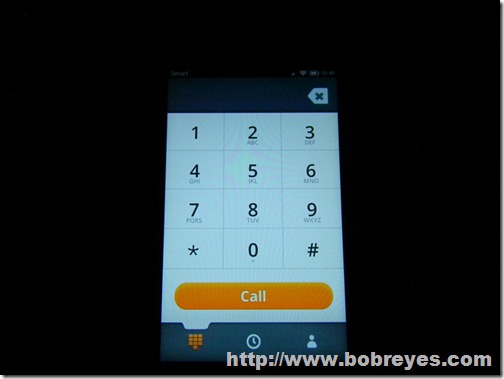 Settings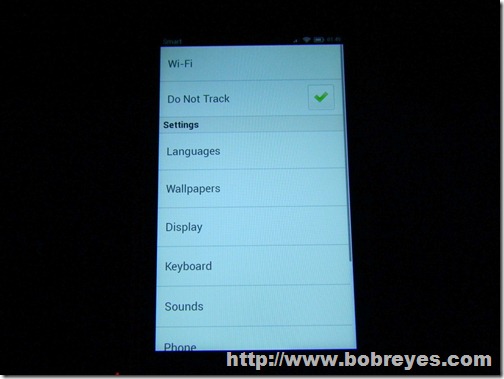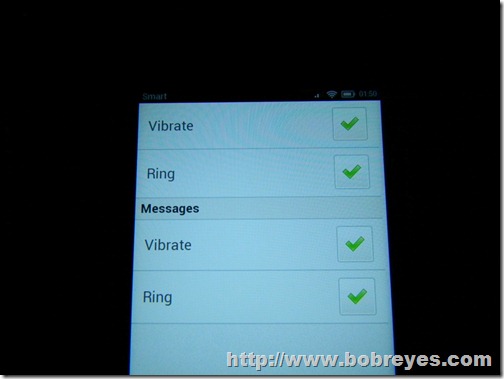 HTML Source View in any screen with a single touch of a button …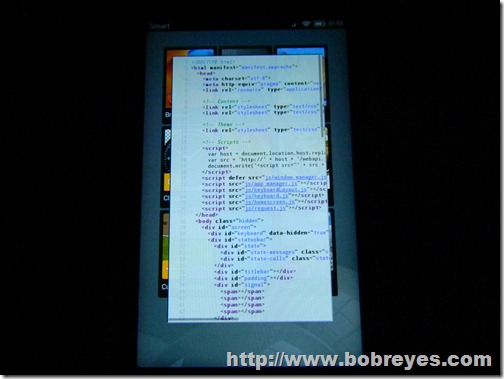 Tried sending an SMS using a local telco …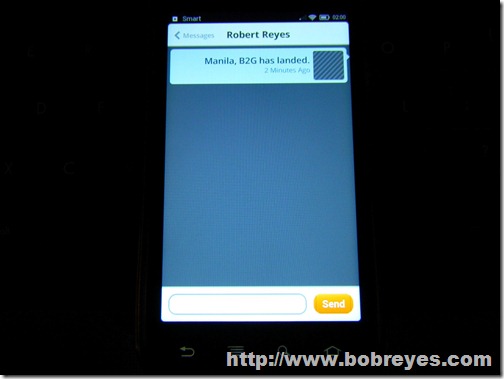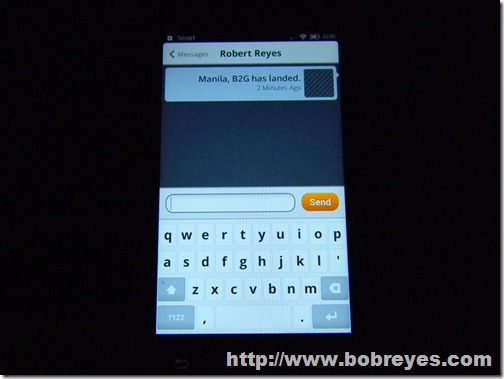 HTML Source View of the Messaging app …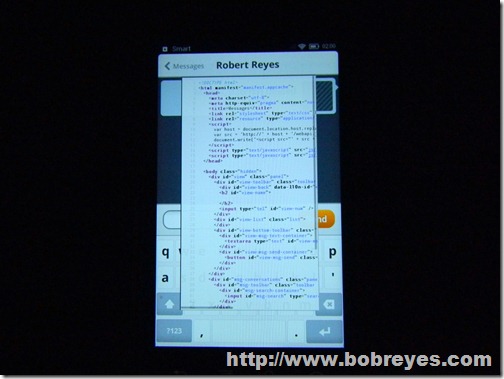 The Mozilla Marketplace for Apps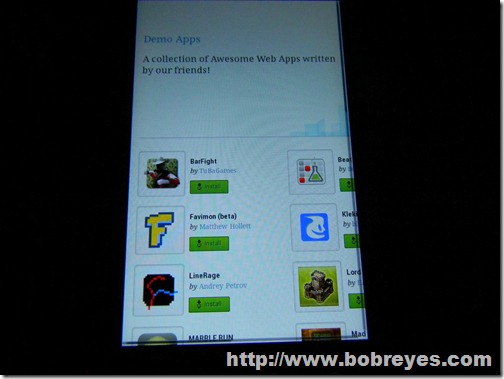 Calculator and its HTML Source View …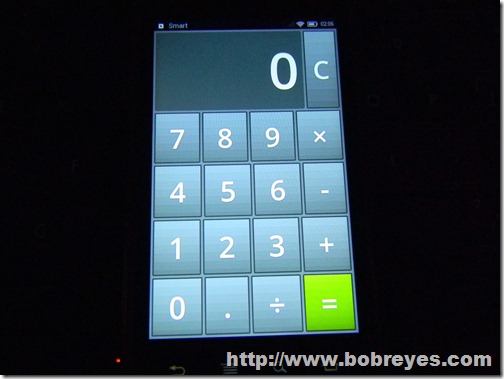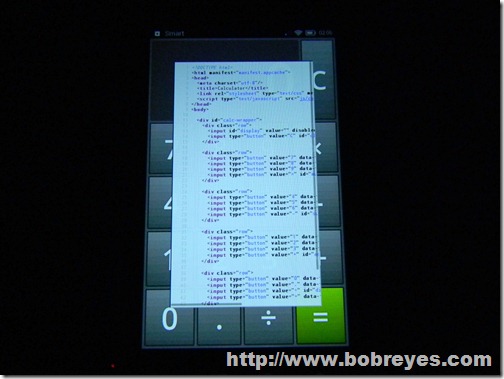 Mozilla Reps (ReMos) based in the Philippines will be making demo of the B2G device on our upcoming MozTours and MozCoffee sessions. Make sure to visit http://www.mozillaphilippines.org often to see where the ReMo's will be. You may contact the author of this article via email bob@mozillaph.org or follow him @bobreyes in Twitter.