Mozilla is at the Mobile World Congress in Barcelona, Spain as it fulfills the promise of delivering the Open Web Devices powered by Firefox OS.
Today, we are "unleashing the Fox" – our ambassador for Firefox OS.

The Fox, like Firefox OS, is fun and friendly, supportive and protective, and fast and powerful. Blazingly fast, the Fox doesn't play by the rules. It is everywhere you need it to be—a force for good that powers your mobile world, ignites your imagination, protects you and your identity, and supercharges your life. Lively, swift, and agile, the Fox puts freedom in your hands.
Mobile operators around the world, namely América Móvil, China Unicom, Deutsche Telekom, Etisalat, Hutchison Three Group, KDDI, KT, MegaFon, Qtel, SingTel, Sprint, Telecom Italia Group, Telefónica, Telenor, TMN VimpelCom, and Smart Communications from the Philippines are welcoming the Mozilla initiative as an opportunity to deliver an innovative mobile Web experience to their customers.
Mozilla is working with manufacturers Alcatel (TCL), Huawei, LG and ZTE to build the first Firefox OS devices, all powered by the Qualcomm Snapdragon™ chipset. And just hours ago, Sony confirmed that they are indeed developing hardware for Firefox OS, looking at a 2014 launch for these devices.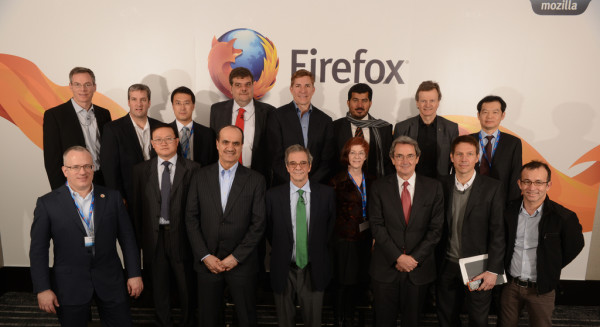 Firefox OS offers the performance, personalization and price you want in a smartphone and a beautiful, clean, intuitive, personalized and easy-to-use experience.  Firefox OS includes all the things people need from a smartphone out of the box – calls, messaging, email, camera and more – as well as the things you wish a smartphone offered, like built-in cost controls, social features with Facebook and Twitter, location-based services, the Firefox Web browser, new ability to discover one-time use and downloadable apps, Firefox Marketplace and much more.

[Some photos are from Mozilla EU Flickr]