Style guides define the standard against which we determine a translation's quality. They contain rules that are both defined by Mozilla and by Mozilla's localization communities on how to best translate text in Mozilla products, websites, and other projects. Style guides are used to both translate and evaluate a translation's quality. By following these rules, a translator has a better chance of producing a high quality translation that represents Mozilla values and culture.
During the recently concluded Asian Localization Hackathon 2016 in Kuala Lumpur, Malaysia, the Philippine delegation was able to finish the first version of the Tagalog/Filipino Style Guide for Mozilla Localization efforts.
We are proud and happy to present the L10n Style Guide for Tagalog/Filipino: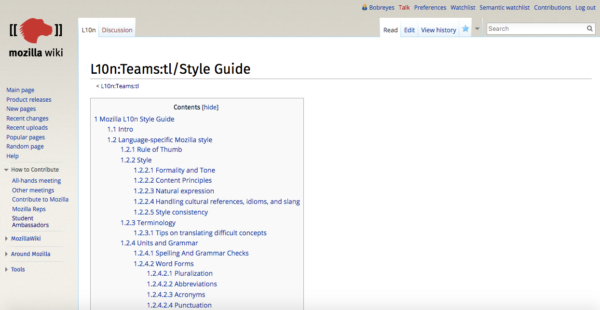 The Style Guide is very much open for suggestions and updates. As a matter of fact, anyone with a Mozilla Wiki account is able to edit entries in the said Style Guide. This is just the first version.
Maraming salamat po!