Having two hour time  for a business meeting would be enough but not with our community meet up that we have to continue the discussion online in the mailing list. The first meet up of the year last January 13, 2011 at  Racks Restaurant in Festival Supermall, Alabang started by 6:30pm until 9:00pm.
We defined three areas to concentrate this year, and these are: localization, developer and engagement. I consider these to be the Power of 3 for our success this year. Here are the roles accepted by those in attendance during the meeting. My apologies for not being online during the meeting, two of the USB broadband sticks has no signal in the area.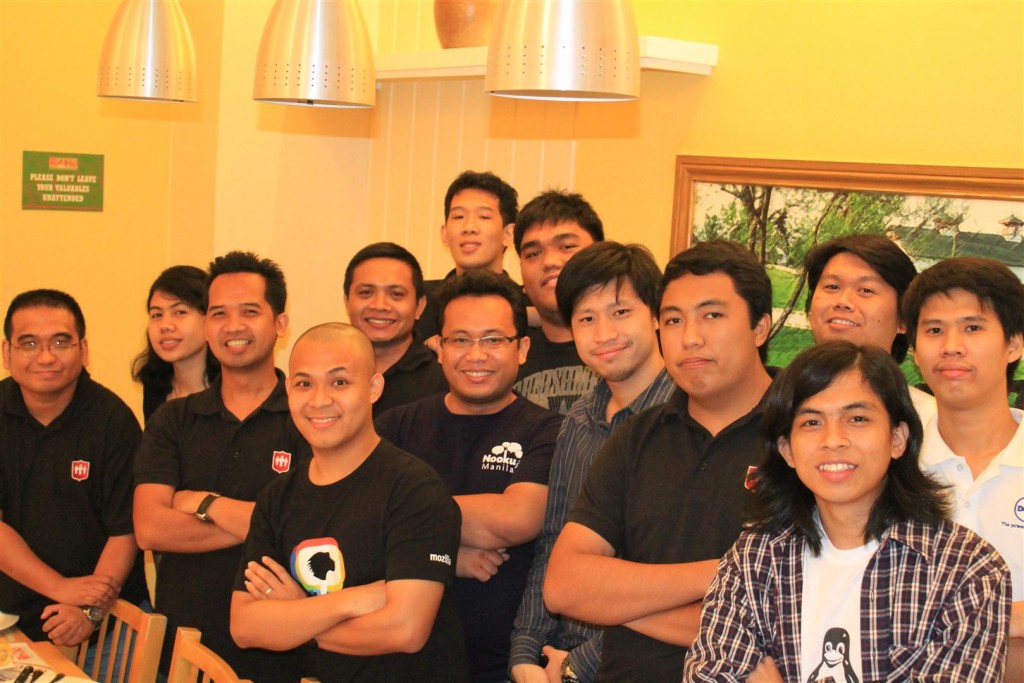 | Localization Team | Developer Team | Engagement Team |
| --- | --- | --- |
| Robert Bob Reyes | Kevin John Ventura | Kemuel Joseph Domanog |
| RenRen Gabas | Jean Austin Rodriguez | Allan Caeg |
| Juned Sonido | Daryl Abulencia | Melchor Compendio |
This is just the initial list of volunteers so you can join any of these based on your interest, for our shared goals you can check out the minutes of the meeting  on Google Docs prepared by Kevin Ventura for more information. If you have any suggestion on how to contribute please feel free to contact us.
Indeed a very fruitful meet up with positive response to all the challenges coming this year.  Thanks to all who attended the meeting and supporters of Mozilla Philippines.